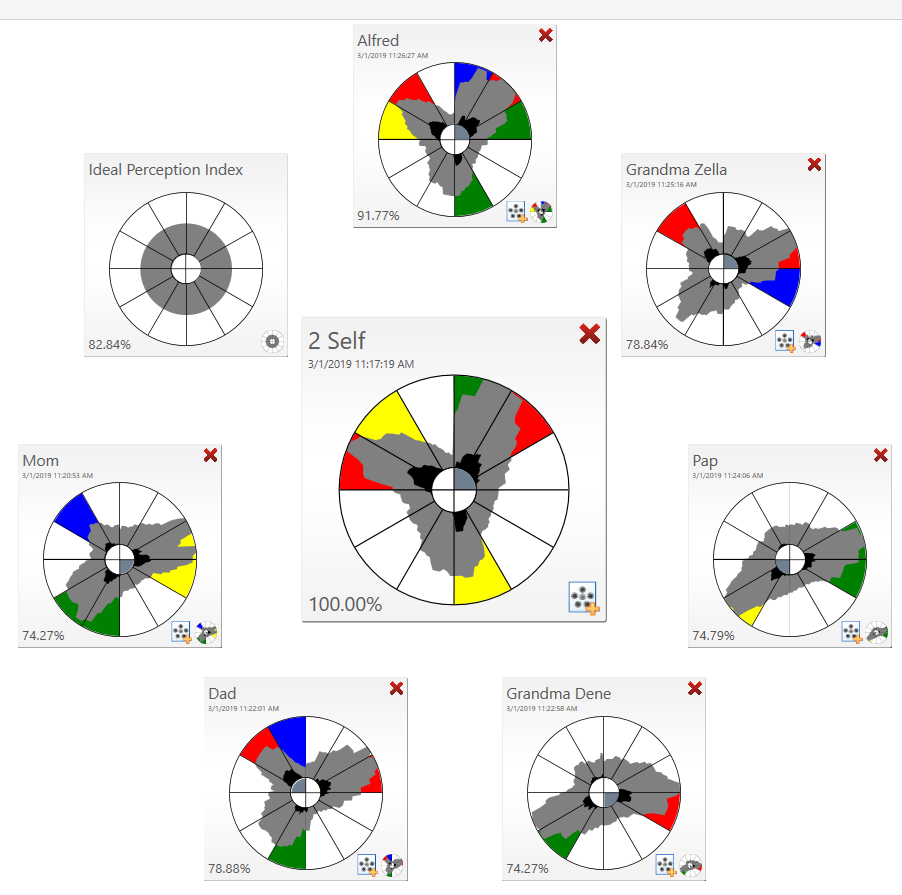 EVOX is a therapeutic tool that helps change your perception of the world, yourself, and others. This can have impactful, positive changes to your personal and emotional wellness. 
EVOX: Electronic Voice – "VOX" is the Latin word for voice
More Information About How EVOX Works
Whenever you speak about a specific topic, the frequencies in your voice reveal your subconscious perception about that topic. Topics often include relationships, health, performance, fear, overwhelm, disconnection or stress. EVOX creates a "voice map" of those frequencies. You can then work with a therapist and the EVOX system to reframe and shift the perceptions that are not "ideal."
Since perceptions play a huge role in thoughts about yourself and view of others, reframing them can have a life changing, positive impact on your relationships, emotional health, and overall happiness. It can help you overcome limiting beliefs that may be holding you back and help you move forward.
I have used the EVOX system now since 2010 successfully with hundreds of clients to shift their perceptions in difficult life situations, helping them relieve stress and move forward much more easily.
With permission from the Zyto Corporation for the following videos, I offer information to help you understand, be comfortable with, and have confidence in some of the tools I use to assist you in achieving your goals and overall emotional wellness.
A brief introduction to EVOX, what it is and how it can help you. EVOX is a medical device that uses your voice to measure brain health, emotions, negative thoughts and other things to help therapists and doctors diagnose and cognitive disorders. EVOX is the Zyto brand name of the "voice mapping" system also often known as "Perception Reframing".
Perceptions Create Patterns: An Example
EVOX, or voice mapping, can be used to overcome life-long perceptions of yourself comparisons. Our perceptions can create patterns in our beliefs about ourself, and EVOX can help change these negatives to positives.
Perceptions Create Patterns
How do you change limiting beliefs and patterns? EVOX can help!
"When you speak, your voice carries the energy of what you perceive about the topic you are speaking about. Your perceptions enable you to organize and interpret sensory information so you can understand your environment."
– Barbara Saint John.
Growing Up Not Being Heard
With EVOX, you will become aware of your perceptions and beliefs, and it will help shift and transform your life.
EVOX can help unlock your subconscious mind, shifting perceptions and collapsing limiting beliefs.
EVOX and How to Detox Your Emotions
EVOX can help detox your negative emotions.
This video briefly talks about the "7 Toxicities" from Dr. Buttar and how EVOX can help detoxify the body.
Voice Mapping, what that means and how it works.
Voice mapping is a form of emotional healing. It is effective for stress and trauma, and athletic and public performance