Has your relationship lost the romantic spark it once had? That's true for just about everyone. Researchers found that the average honeymoon of a marriage lasts between 12 to 18 months; they measured the hormones and the chemicals in couples' bodies and found that there are chemicals released in the body during the honeymoon period that actually dissipate with time, which brings the end to that honeymoon period.
The honeymoon phase gives opportunity for couples to fall in love and get together, but once they're together and the honeymoon wears off, that's the opportunity to grow and mature in other areas—not just physically, but emotionally, mentally, spiritually, and socially.
The good news is that, after they learn and get harmony in those areas, then the honeymoon feeling does come back and is rekindled on a whole new level! So, to rekindle that flame, we need to know how to express love beyond the honeymoon phase.
How to Show Love
How do you help your spouse feel important, appreciated, and loved? Two steps:
Figure out your spouse's love language.
Be consistent. Express love every day.
You need to communicate love in the way that your spouse feels it. The problem is, people usually try to give out the same love language they want to receive. You may be working really hard to help your spouse feel loved, but if it's not their love language, it won't do much!
For example, one spouse might feel love by receiving gifts. So they'll give lots of gifts to their spouse. And their spouse—they just might not feel excited about that. What they really want are hugs and kisses. You can give them tons of gifts, but they're not going to feel loved unless they get the hugs and kisses.
If you want your spouse to feel loved, you need to check in and ask them what things they feel loved by. And that can change! It's kind of like a craving as human beings. We get used to and comfortable with things that we have often.
Let's say ice cream is my favorite dessert. That doesn't mean I want ice cream every single night (or maybe it does…), but most nights I want ice cream (not cake or cookies). Yet after a while, I might want a different flavor. Variety is one of the basic needs we all have.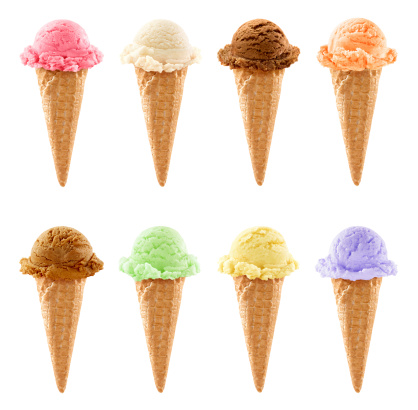 Compare the type of dessert (ice cream, cookies, etc.) to the 5 love languages, and compare the flavor to a specific action within a love language (there are different acts of service, different things you can say, different gifts you can give, etc.).
My favorite way to receive love is through acts of service. My wife is a wonderful cook. I really do appreciate her cooking; she always feeds me well. But one thing that makes me feel loved even more is when I go to my closet and find a shirt ironed! It doesn't take as long to iron a shirt as it does to make a whole meal. And I would never want her to stop cooking! But even though I do appreciate cooking, an ironed shirt feels like love to me. It's still ice cream, but it's switching up the flavor!
How to Feel Love
What if you are trying to fulfill the love language for your spouse, but you don't feel like you are getting anything back?
Good question. If you don't feel like you're getting anything back, ask yourself:
Are you aware of how they express appreciation?
Are you being observant of what they are doing for you?
Are your expectations too high?
Is your spouse aware of what languages/acts are meaningful to you?
Is your spouse aware of how they tend to express love?
I recommend that you set time once every week or month to sit down and formally ask each other questions like "How am I doing with this?" and "I did this. Were you aware, and did you like that?" etc. I try to check on the first Sunday of each month with my wife and with my children.
More Ideas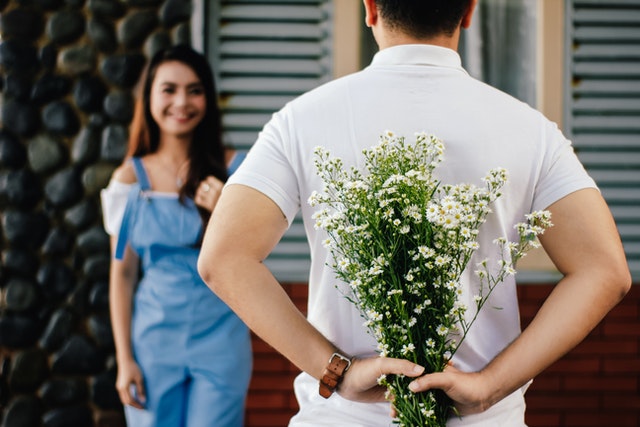 Below are some unique ideas to express love in each language! You can also go over to Gary Chapman's quiz and find out what love languages are your priorities.
Words of Affirmation:
Acts of Service:
Iron their shirt
Give a foot/neck massage at the end of a long day
Do the dishes—then leave a flower in a cup by the clean sink so that your spouse doesn't just think "Oh, I cleaned it and didn't remember"
Physical Touch:
Give massages
Hold hands more
Make a tradition of a quick kiss every time you get out of the car
Quality Time:
Take a walk and talk about your day
Eat dinner by candlelight (making an everyday thing special!)
Go to a friend's performance or a local play
Games games games!
Gifts:
Pick some wildflowers (you don't have to buy the bouquet!)
Message family/friends and handwrite a card compiling all the nice notes from them (this is also "words of affirmation")
Get a treat for them on your way home from work
---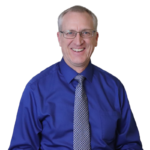 Rodney Limb has always enjoyed listening to people and helping them work out problems and struggles. As a Licensed Clinical Professional Counselor (LCPC), Licensed Marriage and Family Therapist, and a Nationally Licensed Hypnotherapist for over 20 years, he has helped hundreds of couples create a happy and thriving marriage out of disaster. He also provides counseling for anxiety, depression, stress, PTSD and overcoming various behavioral addictions.
---
A Deeper Look into Spiritual Truths
"Expressions [of love] do not need to be flowery or lengthy. We simply should sincerely and frequently express love. . . . The relationship between love and appropriate action is . . . highlighted by the Savior's instruction to His Apostles: 'If ye love me, keep my commandments' (John 14:15). Just as our love of and for the Lord is evidenced by walking ever in His ways (see Deuteronomy 19:9), so our love for spouse, parents, and children is reflected most powerfully in our thoughts, our words, and our deeds." — David A. Bednar