Our expectations determine our level of satisfaction. The creeping zero is an unhealthy perspective people have for expectations.
Take a look at the expectation scale in the picture. It goes from 0–10. There are two ways to look at the scale: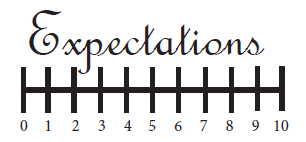 (1) The natural perspective of "How far is the achievement from the expectation?"
(2) The encouraging perspective of "How far is the achievement from 0?"
Let's say I expect someone to perform something at a 5 on the scale. Naturally, if they perform at a 4, I'm going to be a little disappointed. Although they did better than a 3, they still did -1 from my expectation.
If I instead view their work compared to how far it is from 0, I'll view it as +4. I'll be happier because it's a positive number.
Often, people shoot high and expect a 10. Tens are almost always disappointing; even if someone performs a 9, when you expect a 10, then they get no credit. But from the encouraging perspective of 0, +9 is a big deal!
Let's clarify that it can be good to have expectations. Expectations are like boundaries; without boundaries, people will run all over us!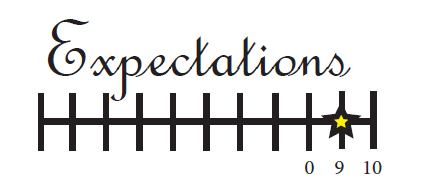 But let's not have our judgment be a level 9. If we expect a 9, we can still be encouraging if someone scores a 5 or 6. We can say, "Hey, that's a good job. We're making progress. Let's keep going." Eventually, they'll hit the 9, and that will be satisfactory, and you never had to lower your expectation. But even then, if you view the 9 as +0 or -0, you won't be as happy as if you viewed it as +9.
Many years ago, my wife had to train me on how to do the dishes. Of course, I'd washed many dishes before I even met her, but I'd started going to work, and the home was more of her domain. So when I was home, I would wash the dishes and put them away, and I probably scored a 5; I sometimes didn't put the silverware away correctly, and I put some dishes in the wrong cupboards. At first, she was frustrated and critical because she expected a 7 or 8, so a 5 looked like -3. And that was discouraging for both of us; I would think, "I went through this effort, did the dishes, put them all away, and you're not happy about that!"
Then she decided to accept the 5 and instead encourage me by saying, "Thank you for doing the dishes and putting them away. I would appreciate it even more if you put them away correctly. If you can't figure out where something goes, ask me, and then put it away in the right place." As I did that, I started scoring 6, 7, 8, and eventually even a 9! And that made it much more enjoyable for both of us when I assisted in cleaning the dishes and putting them away correctly.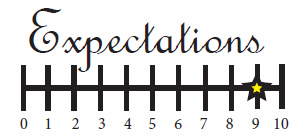 Let's keep that zero down where it belongs, and give credit where credit is due. It's a lot more fun that way.
Meet Rod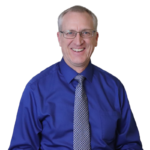 Rodney Limb has always enjoyed listening to people and helping them work out problems and struggles. As a Licensed Clinical Professional Counselor (LCPC), Licensed Marriage and Family Therapist, and a Nationally Licensed Hypnotherapist for over 20 years, he has helped hundreds of couples create a happy and thriving marriage out of disaster. He also provides counseling for anxiety, depression, stress, PTSD and overcoming various behavioral addictions.
---
A Deeper Look into Spiritual Truths
"But love your enemies, do good to them, and lend to them without expecting to get anything back. Then your reward will be great, and you will be children of the Most High, because he is kind to the ungrateful and wicked. Be merciful, just as your Father is merciful." — Luke 6: 35–36 ESV
"Therefore encourage one another and build up each other." — 1st Thessalonians 5:11 ESV
It's hard to encourage others and not expect them to do something that seems simple or logical to us. But God isn't going to judge us with a creeping zero; He's fair and merciful. We should strive to follow that example.