Studies show all kinds of benefits behind good marriages. According to National Marriage Week USA, here are just a few:
Married adults live longer, happier lives. They report better health and greater personal happiness.
Marriage reduces poverty. The poverty rate in the US would be only 2% if everyone finished high school, worked full-time, and postponed marriage and having kids until age 21. Furthermore, single motherhood is the greatest cause of poverty for women and children; married adults have more wealth and financial stability. Finally, divorce and unwed childbearing are expensive; they cause US taxpayers $112 billion per year.
Children benefit from married parents. Girls whose fathers stay in the marriage are 7 times less likely to have children in their teens. Meanwhile, boys without fathers at home are twice as likely to end up in prison. Being raised in families with both parents at home can also help children perform better in school and have less addictions.
Knowing what you are creating with your marriage can add power to your relationship.
Building a Marriage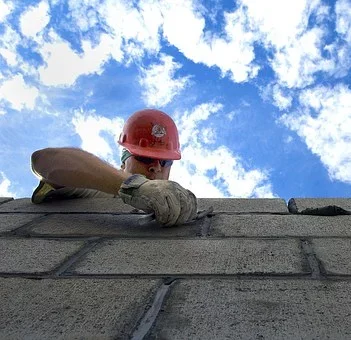 There's an old story about a boy walking down the sidewalk past some construction workers. He paused, watching, then asked some of the workers, "What are you doing?" The first worker said, "I'm laying brick." The next said, "I'm building a building." The third: "I think we're building a cathedral." The young boy was confused that each worker gave a different, vague answer. The third worker wasn't even sure. So the boy caught one last worker going by and asked, "What are you doing?" This man turned, looked straight at him, and said, "We are building a temple, a house of God."
Regardless of your religious belief, this story shows that when you value something, you have greater direction, confidence, and purpose behind whatever you are working on.
So, do you know what are you building with your marriage? You're building a stronger nation: greater wealth, health, and happiness for yourself and others. That's the importance and value of marriage.
The Marriage Commitment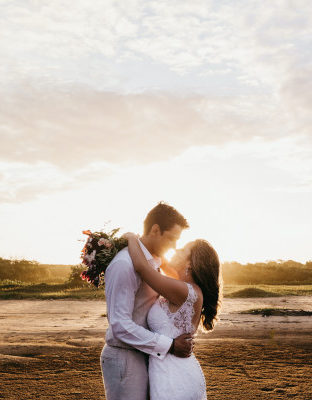 At least half of the couples that come to see me for marriage counseling have lived together for 5 to 15 years before they got married. But living together without marriage is a relationship without that healthy, strengthening commitment.
About 10 years ago, I remember hearing about a thing called a "starter marriage." That's this attitude where people think (consciously or subconsciously), "I'll just get married, and that'll be my starter marriage. That'll last 5 to 10 years, and then we'll divorce. Then I'll find my lifelong partner."
Again, that is not a healthy attitude. When we're with someone, it makes a difference whether we're living together or we're truly committed. And our answer to that impacts the future generation.
For more information on why marriage matters, visit https://www.nationalmarriageweekusa.org.
---
Meet Rod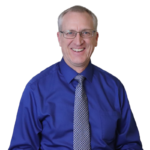 Rodney Limb has always enjoyed listening to people and helping them work out problems and struggles. As a Licensed Clinical Professional Counselor (LCPC), Licensed Marriage and Family Therapist, and a Nationally Licensed Hypnotherapist for over 20 years, he has helped hundreds of couples create a happy and thriving marriage out of disaster. He also provides counseling for anxiety, depression, stress, PTSD, and overcoming various behavioral addictions.
---
A Deeper Look into Spiritual Truths
"We must have an abiding commitment to marriage and children and morality. We must succeed where success counts most for the next generation." — Howard W. Hunter
"So they are no longer two but one flesh. What therefore God has joined together, let not man separate." — Matthew 19:6 ESV
God designed marriage to be something we'd desire physically, emotionally, spiritually, socially, and intellectually. So, if we stay committed with a marriage, there are physical, emotional, spiritual, social, and intellectual blessings. If we lose our commitment, we risk losing some of those blessings.